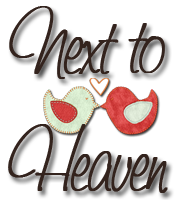 Today I'm going to do something a little special. I recently won a giveaway from the awesome Valerie over at @
Next to Heaven
. I literally have not took off the necklace she made for me. She has a beautiful Etsy shop called
Spunk & Sass Designs.
Every girl loves to put on a little flare for that night out on the town. Whether it be a necklace, earrings, bracelets, wine stoppers..you name she's got such beautiful ones for sales. I'm new to the whole Etsy shop concept, so I think I'm going to make this once a week where I will feature someone's Etsy shop. Today is Valerie's. I love the necklace!! Thank you!!
Here's the link to her Etsy shop called Spunk & Sass Designs. Go check her out!!
Spunk & Sass Designs
-------------------------------------------------------------------------------------
Oh boy oh boy there is SNOW!!! In lower New York state we got about 14 inches. Who needs Jillian Michael's 30 day shred...Just shovel snow for 3 hours, you'll be good to lose some weight. It took a few hours to get my car out & my parents. I saw these cute lil birds flapping around so I had to take a picture.
I'm really starting to feel like Snow White. *Knock on wood* Hopefully this will be the big storm of the season & it'll be it. I want spring. I want to go up to Lake Welch & bask in the sun. I miss tank tops & sphaghetti straps. Soon it'll be spring...
soon.
Thank you everyone for your comments on my last post. The concert is next month so I got some time to think & find a guy to take me. I'm not going alone. I think I have a new goal for 2010. To be Drama-free. It sounds glorious. =)
I've never seen the full
Godfather
Movie Trilogy. I know, I'm a movie-fan but never saw it. hehe. I'm going to sit & watch it while I'm stuck at home. Maybe work on my story. Yeah, Zombies + Snow...I like it. To everyone who got snow, stay warm!!!
Til Tomorrow
...